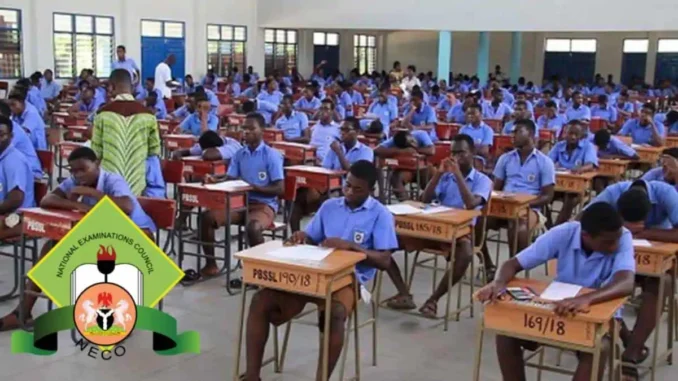 The National Examinations Council (NECO) management has released the timetable for the 2022 Senior School Certificate Examination (SSCE) for External candidates.
NECO GCE Exam Date
This is the examination taken by candidates in their final year of secondary school. The SSCE is divided into two categories. The first is SSCE Internal, which is for candidates in their third and final year of Senior Secondary Education, and the second is SSCE External, which is for candidates who are not in the school system, i.e. Private Candidates.
According to the 2022 NECO GCE Timetable, the examination has been scheduled to take off on Monday, November 21 and ends on Wednesday, December 21 2022.
NECO GCE Timetable
PLEASE NOTE: The full NECO timetable (PDF format) is available at the end of this post. It shows the paper code and duration for each subject. It's advisable you make references to it.
NOTE:
Candidates should confirm the specific Venues for Oral French, Arabic and Stenography I & IV from NECO State Office where they are sitting for the examination.
Candidates should come along with their Computer/Laptop for Stenography Paper I &IV to the specified venue.
The Nigerian languages, i.e. Hausa. Igbo and Yoruba include the Literature aspect.
BLIND CANDIDATES are to sit for the examination in their respective NECO State Offices and make use of the supplied Braille Sheets
The ALBINOS AND BLIND CANDIDATES are to be given 30 minutes extra time across all papers.
Use of Scientific Calculator is allowed.
PROGRAMMABLE CALCULATOR IS NOT ALLOWED.
BRINGING GSM INTO THE EXAMINATION HALL IS PROHIBITED.
For Technical Drawing I and IV, candidates should come with their drawing instruments and materials.