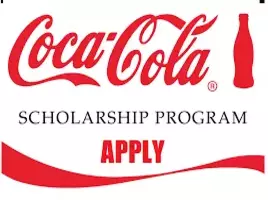 What is the Coca Cola Scholarship Program?
It is a merit based scholarship given to seniors who graduated. In addition, students are recognized for their ability to lead and serve. And a commitment to make a significant impact in their schools and communities.
In addition, the Coca Cola scholarship Foundation is committed to helping as many students as possible. However, due to the high number of applications and the limited resources, they are only able to provide a small portion of the study grant.
How Apply for Coca Cola scholarship form 2022/2023
To apply for the Coca-Cola Scholarship please note. You must submit your Google Forms application through the online portal. Also, no essays, transcripts or other additional documents are required to apply for this scholarship.
However, they recommend that you obtain a copy of your transcript before completing this application. This is to ensure that you provide the most accurate and up-to-date information about yourself.
Also, here are some other things you need to get before filling out the application:
The High School code for your school from the College Board.
Also, your parents approximate combined income before taxes last year (optional)
Additional information about after-school programs sponsored by your school. For example: How long have you been with each club. What is your official leadership degree? And how long have you been in this role? Also, information on any and all awards and honors you have received throughout your time in high school.
Furthermore, information on any community service hours you have completed throughout high school.
Also the number of AP, IB and Honors classes offered at your school.
Also your high school grades.
Also your current grade and class size.
Additional information about the work experience you had in high school. Like: Work. How many hours do you work per week, etc.
As already mentioned, this is a merit based scholarship. And it will be given to seniors who graduated.
In addition, students are recognized for their ability to lead and serve. However, for more information on the Coca-Cola Scholarship Program in USA, please visit the application link provided below.
The Amount award for Coca cola Scholarship is $20,000.
Requirement for Coca cola Scholarship in USA
Applicants must be current high school/home-schooled seniors.
must attend school in the U.S.
must anticipate completion of a high school diploma at the time of application.
must plan to pursue a degree at an accredited U.S. post-secondary institution.
You must be a senior.
You must finish this school year.
You must have a GPA of at least 3.0.
In addition, you should plan to complete a bachelor's degree within the year after graduating from high school. And students must attend an accredited post-secondary institution in the United States.
Note:
150 Coca-Cola Scholars are selected each year to receive a $20,000 grant. However, the scholarship is divided into two; the Coca-Cola Community College Academic Team – 50 Gold will receive $1,500. While 50 silver gets $1250. And 50 bronze is 1000 dollars.
To apply for Coca cola Scholarship 2022/2023 click https://connect.coca-colascholars.org/page.aspx?pid=1179/