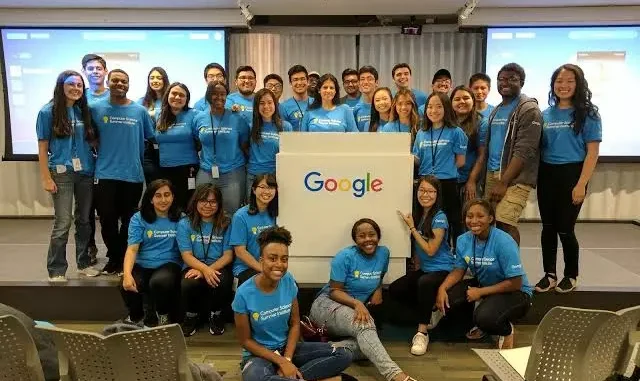 Today in this article you will be informed about the Google Conference Scholarships for Africans in USA 2022/2023.
Through the Google Conference Scholarships, outstanding African students who want to undertake a bachelor's, Dual-Degree, masters, or PhD degree at Google. financial aid positions will be awarded to the most qualified persons based on application review.
To create tools that have the potential to transform the world, a variety of qualities, backgrounds, and viewpoints are required. Everyone is thought to deserve the chance to pursue professional relationships, peer networking, and a career in technology. to assist in removing obstacles that impede underrepresented groups in business and technology from attending prestigious conferences.
Make sure to read in details on the region-specific pages as eligibility for scholarships vary by region. The most qualified applicants will get scholarships after an application evaluation. According to the timelines established for the region, each candidate will be informed of their status.
why you should join Google Conference Scholarships program?
Google encourages employees to think creatively and offer solutions to problems and how things are done. Google plays an important role in education by enhancing teachers' and students' efficiency and productivity. Its apps and services foster a higher degree of collaboration, empower students and level the playing field for all. It has been referred to as the "most powerful company in the world.
Eligibility criteria for the Google Conference Scholarships.
To be eligible, the applicants must meet all the following criteria:
Be a full-time student with a recognized African university who needs conference travel funds.
Have a paper accepted at a top-tier computer science conference. We prefer to support conferences in research areas where Google is interested. Please visit google.com for a list of areas.
Be the sole or joint first author of the accepted paper.
Eligible Countries: Africa
Type: Bachelors, Dual-Degree, Masters or PhD
Value of Award: Varies
Number of Awards: Not Mentioned
Eligible Field of Studies: Bachelors, Dual-Degree, masters or PhD in Computer Science, Computer Engineering, Information Technology, Mathematics, Engineering offered by the Google LLC.
Method of Application: Applicants are assessed automatically upon submission of their online application form by the deadline for the conference that they wish to attend.
Application Deadline:  Applications on a rolling basis, all year round; therefore, eligible applicants will get our reply around four weeks after applying.
Visit Their Official Website For More Information
Disclaimer: Please Kindly note that we are not affiliated with this company, all information on this page is written for educational purposes only. You are advised to visit the official website after reading this content.