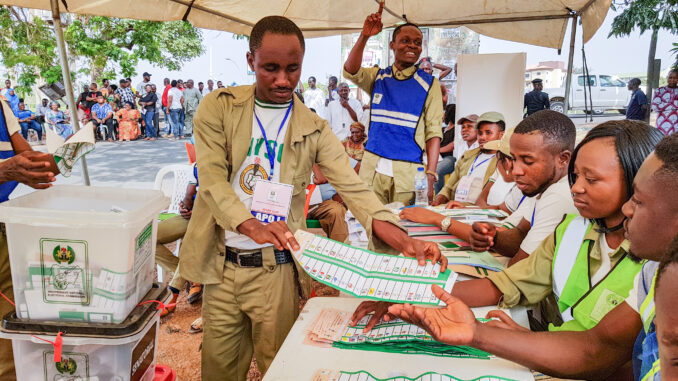 Nigeria is a country located in West Africa, it is one of the most populous nations in the world, with over 200 million people.
It is rich in natural resources, cultural diversity, and political complexity. Elections in Nigeria just like other democracy is a significant event as it determines the leadership of the country for the next four years.
Nigeria operates a multi-party system, with the two dominant parties being the All Progressives Congress (APC) and the People's Democratic Party (PDP).
The Independent National Electoral Commission (INEC) is the body responsible for conducting the elections in Nigeria.
Nigeria has had a history of controversial elections, with allegations of rigging, violence, and voter intimidation being a common case.
However, in recent times, there have been efforts to improve the transparency and credibility of the electoral process.
2015 Elections
The 2015 presidential election, which saw the first-ever peaceful transition of power from one political party to another in the country's history, was a significant milestone in Nigeria's democratic journey.
2019 Elections
The 2019 elections, however, were not without their challenges. There were reports of voter suppression, violence, and logistical issues. The elections were postponed by a week, causing frustration and anxiety among the populace.
Nevertheless, the elections were conducted, and the incumbent President, Muhammadu Buhari, was re-elected for a second term in office.
2023 presidential election
Also the just concluded 2023 presidential elections, came with their challenges. There were reports of voter suppression, Rigging, logistical issues and technical issues with the BVAS machines.
Bola Ahmed Tinubu presidential candidate of the ruling party APC was declared winner of the Election by INEC ahead of PDP's candidate Atiku Abubakar and LP's Peter Obi.
Elections in Nigeria are not just about selecting political leaders; they are also about upholding the values of democracy, promoting peaceful coexistence, and ensuring that the will of the people is reflected in the outcome.
It is critical that all stakeholders, including the government, the electoral commission, civil society organizations, and the citizens themselves, work together to ensure that the elections are free, fair, and credible.
In conclusion, elections are a critical part of Nigeria's democratic process. It is an opportunity for citizens to exercise their right to vote and shape the future of their country. While there have been challenges in the past.
Although there are efforts to improve the electoral process and ensure that future elections are transparent and credible. The success of Nigeria's democracy depends on the commitment of all stakeholders to uphold the principles of free and fair elections.